A coalition of Chicago public school advocates, including the Chicago Teachers Union, is advocating the end of mayoral control for the 409,000-student district. The large crop of candidates vying to become mayor of the city, including former White House chief of staff Rahm Emanuel and former U.S. Sen. Carol Moseley Braun, are cool to the idea of creating an elected school board, which would then have power to choose the head of the district.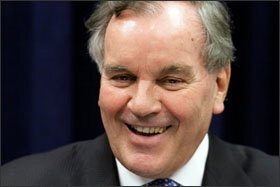 Mayor Richard M. Daley, who has controlled the city schools since 1995, is not seeking re-election. He selects both the chief executive officer for the school system and the seven-member school board. Arne Duncan, the current U.S. secretary of education, was chosen as chief executive officer of the Chicago schools in 2001 and served until his appointment to his federal office.
The coalition would like to see a 13-member elected board, of which seven would be parents.
A version of this article appeared in the January 12, 2011 edition of Education Week as Coalition Seeks to End Mayoral Control in Chicago