Problems with language and communication issues are among the most basic characteristics of children with autism. Oddly, literature may hold one of the keys to helping children build their language and communication skills as well as help the child with autism and those without it to develop social connections with each other.
In these times when childhood disorders are frequently discussed, many authors have responded with stories told through the perspective of characters who are differently able. Sharon Andrews calls this "inclusion literature, a powerful tool for helping students without disabilities develop an awareness of and tolerance for those with disabilities" (1998, p. 28). These perspectives broaden horizons for all readers and help create classrooms where all children are accepted.
When selecting inclusion literature, teachers and librarians might consider a variety of questions before deciding if a book promotes empathy and depicts acceptance. In addition to promoting empathy and depicting acceptance, books should describe the disability or person with disabilities or illness as realistic and should help readers gain an accurate understanding of the disability or illness.
By using inclusion literature, teachers can ease fears fueled by ignorance and replace negative stereotypes with accurate information by providing a perspective different from textbooks, informational talks, or personal observations. Inclusion literature can help young people develop awareness and empathy by providing a genuine connection to the lives of individuals with special needs. Carefully selected inclusion literature demonstrates respect for differences and promotes positive images of the differently able. With such exposure, students better understand their own feelings and experience what it means to live with special needs.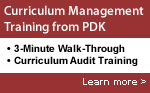 Inclusion literature may resonate with adolescents in particular because it honors all of those who struggle — as all adolescents do — to define themselves. Adolescence is a time when youth search for the tools that will give them some sense of power over their world or help them to make sense out of life. Literature can be one of those tools. Because of deeply entrenched ideas about canonized literature and about what defines school-based literacy, some teachers reluctantly embrace young adult literature; however, integrating these books is a step toward relevance and accessibility.
Adolescents often connect with these novels because they identify with characters comparable in age whose lives are parallel to their own and who struggle with similar conflicts and issues. The topics of these books are likely to reflect the diverse realties that young people face. One of those realities is difference.
1) CHECK THE ILLUSTRATIONS.
Are there stereotypes?
Children's books should not help support or perpetuate stereotypes. Consequently, books that represent children with disabilities should do so in ways that do not promote stereotypes. For example, look for books that show children with disabilities in the same classes as their nondisabled peers, participating in the same activities as their peers.
Look for tokenism.
Are all of the children depicted as genuine individuals with distinctive features? Having a child with a physical disability in a wheelchair or using another type of adaptive device is acceptable as long as the reader also views the child as being a distinctive individual with his/her own personality and characteristics.
Who's doing what?
Do the children with disabilities have leadership and action roles? Children with disabilities should not only be active observers while the children without disabilities are always the "doers."
2) CHECK THE STORY LINE.
Standards of success.
The children with disabilities are accepted for their own individual behaviors. To gain acceptance and approval, the child with a disability should not have to exhibit extraordinary qualities, such as exceptional memory or math skills. The child should not have to walk or run with his friends to be accepted by them.
Resolution of problems.
People with disabilities help resolve the problem. Look at how the problems in the story are presented, conceived and resolved. The person with the disability should not be considered part of "the problem." When appropriate, the reasons for the disabilities should be explained to the child.
Role of the person with a disability.
The same story could be told if the main character did not have a disability. The achievements of the person with a disability should be based on his/her own initiative and intelligence.
3) LOOK AT THE LIFESTYLES.
The illustrations offer genuine insights into another person. If the person with the disability is depicted as "different," no negative value judgments should be implied. The illustrations and text should offer genuine insights into another person.
4) WEIGH THE RELATIONSHIPS BETWEEN PEOPLE.
People without disabilities should not possess all of the power, take all of the leadership roles, and make all of the important decisions. The children with disabilities should not function in only supportive or subservient roles. Neither should the reverse be true. There should be a clear balance of roles.
5) CONSIDER THE EFFECTS ON A CHILD'S SELF-IMAGE.
In each story, there should be at least one or more persons with whom a child with a disability can readily identify as a positive and constructive role model.
6) CONSIDER THE AUTHOR'S PERSPECTIVE.
Read carefully to determine whether the direction of the author's perspective substantially weakens or strengthens the value of his/her written work.
8) WATCH FOR LOADED WORDS.
This book has no loaded words. Examples of loaded adjectives specific to children with disabilities are slow, retarded, lazy, docile, backward, crazy, feeble-minded, cripple, idiot, deaf, dumb, and, sometimes, special.
9) LOOK AT THE COPYRIGHT AND TARGET AGE.
Before reading a book to a class make sure it is developmentally appropriate for the children to whom you will be reading.
Adapted from:
Council on Interracial Books for Children (1980). Guidelines for selecting bias-free and storybooks.
Derman-Sparks, L. & the ABC Task Force. (1989). Anti-bias curriculum: Tools for empowering young children. Washington, DC: National Association for the Education of Young Children.
Countless studies reveal the marginalization and harassment faced by students who are different, who don't fit mainstream definitions. This alienation may arise from varied families, distinct economic circumstances, diverse ethnicities, unfamiliar experiences, home settings, religions, alternative lifestyles, and special needs. Living on the social margins presents difficult challenges for youth. The alienation that some young people experience as a result of their differences can be assuaged by books like those in the sidebar on p. 31. These books communicate that special needs youth are not alone in the world; they encourage us to accept — not ridicule — the ones who are different.
Without access to relevant texts and without the tools to empower them during this time of identity formation, adolescents disengage from literacy activities because they lack realistic purposes to motivate them to read and learn. Many studies related to student achievement support the notion of relatedness and motivation. Adolescents' low motivation for learning has long-term, significant, and pernicious results: poor grades, frustration with academics, low self-esteem, and pessimism. These conditions often account for increased dropout rates.
To address the issues of identity formation, reading motivation, and literacy development for all youth — including youth with special needs — we might offer young adult literature that features protagonists who are differently able. With such literature, we promote and honor their identities. When readers see themselves represented in stories, they realize that they matter, that their experiences count. Such relevance also plays a role in the motivation to read. When we meet students on their turf, when we find the language and discussion points that interest them, we increase engagement and foster reading pleasure. Helping students connect texts to their lives simultaneously develops literacy achievement.
Curious Incident's glimpse at autism
One such book, the first to be simultaneously released to the adult and the young adult market, The Curious Incident of the Dog in the Night-time (Random House, 2003) is told from the point of view of 15-year-old Christopher Boone, a mathematical genius who has autism. As Christopher solves the mystery of the murder of his neighbor's dog, the reader must determine how much of what Christopher sees is real and how much is colored by his peculiar way of understanding the world. The book is not only poignant in capturing Christopher's challenges but also revelatory in what it means to live with autism. For instance, Christopher struggles to read and decode facial expressions "because people's faces move very quickly" (p. 3). As a result, Christopher prefers dogs, who only have four moods: "happy, sad, cross, and concentrating" (p. 4) and who are "faithful and honest... cleverer and more interesting than some people" (p. 6).
To reflect the simple, straightforward manner in which Christopher's mind works, author Mark Haddon is authentic, both in the language he uses to tell his story and in the life situations he portrays. Using first-person narration, Haddon's writing style mimics Christopher's actual speaking pattern and thought processes, sharing without presuming to know more than what he can know. With this technique, Haddon stays true to the limitations and possibilities available to the main character, a gifted 15-year-old overcoming emotional hardship and coping with autism. Thoughts and actions attributed to Christopher are reasonable, allowing readers to laugh, cry, and grow frustrated along with him. Because of the first-person perspective, we no longer read about Christopher; we read with him.
Often typical of people with autism, Christopher likes order and adheres to routines, prefers literal language over metaphor, and dislikes being touched or hugged. Christopher is also extremely observant, with a detective's incredible eye for detail, and he knows "all the countries of the world and their capital cities and every prime number up to 7,057" (p. 2). In fact, Christopher loves math — a passion the reader sees in his prime numbering of chapters, in his frequent use of numbers to order and record the events in his world, and in the various logical/mathematical patterns he employs throughout the novel. Some readers might question Christopher's superiority in math, calling it hyperbole, but this ability is a significant distinction for Haddon to make. He realistically portrays human nature and the assumption that those with disabilities are somehow mentally less able as well. That this book gracefully navigates those waters is vitally important for young adult readers, who need this kind of myth busting. Adolescent readers need to see the effect of prejudice and to question how they might respond.
Reflective of our ever-growing diverse society, young adult literature includes a growing body of work like Haddon's novel that features characters whose lives are affected by autism spectrum disorder, attention deficit hyperactivity disorder (ADHD), cerebral palsy, mobility impairment, or some other exceptional challenge. Providing access to these texts potentially increases understanding of self and others because young adult literature can stretch our vision of ourselves and our world.
Formative years ripe for teaching virtue
Much of the available inclusion literature is targeted for middle school students, perhaps suggestive not only of these formative years being prime time for developing virtues like good citizenship and antibullying but also of the early adolescent period's focus on fitting in. Long ago, Aristotle argued that character is developed through practice and by watching those who have already mastered the relevant virtues. This juvenile fiction provides good models.
Autism/Asperger syndrome
Al Capone Does My Shirts
by Gennifer Choldenko (Putnam, 2004)
Al Capone Shines My Shoes
by Gennifer Choldenko (Dial Books, 2009)
Mockingbird
by Katherine Erskine (Puffi n, 2011)
Rules
by Cynthia Lord (Scholastic, 2006)
The Curious Incident of the Dog in the Night-Time
by Mark Haddon (Random House, 2003)
ADHD
Joey Pigza Loses Control
(and the other Joey Pigza books in the series) by Jack Gantos (Farrar, Straus, & Giroux, 2000)
Tourette syndrome
Icy Sparks
by Gwyn Hyman Rubio (Viking, 1998)
Visual impairment
Sees Behind Trees
by Michael Dorris (Hyperion, 1996)
Tangerine
by Edward Bloor (Scholastic, 1997)
The Window
by Jeanette Ingold (Graphia, 1996)
Mental impairment
Invisible
by Pete Hautman (Simon & Schuster, 2006)
Kissing Doorknobs
by Terry Spencer Hesser (Delacorte Press, 1998)
Of Mice and Men
by John Steinbeck (Viking, 1938)
Hearing impairment
The Raging Quiet
by Sherryl Jordan (Simon & Schuster, 1999)
Cerebral palsy
Out of My Mind
by Sharon Draper (Atheneum Books, 2010)
Small Steps
by Louis Sachar (Delacorte Press, 2006)
Stoner and Spaz
by Ron Koertge (Candlewick Press, 2002)
Mobility/physical impairment
Izzy, Willy-Nilly
by Cynthia Voight (Ballantine Books, 1986)
Peeling the Onion
by Wendy Orr (Laurel Leaf, 1999)
The Crazy Horse Electric Game
by Chris Crutcher (Dell, 1987)
The Acorn People
by Ron Jones (Bantam Books, 1976)
Learning disabilities
Freak the Mighty
by Rodman Filbrick (Scholastic, 1993)
Niagara Falls, or Does It?
by Henry Winkler and Lin Oliver (Grosset & Dunlap, 2003)
Consider 12-year-old Catherine in Rules by Cynthia Lord (Scholastic, 2006). Catherine teaches readers several rules for social justice, including two especially thematic ones: "Looking closer can make something beautiful" (p. 19) and "Sometimes people laugh when they like you. But sometimes they laugh to hurt you" (p. 30). Because she has an artist's eye, Catherine's descriptions are alive with detail and color, and, through these, we learn to look closely, especially at autism and at cerebral palsy, to discover beauty. But it is Catherine's beauty that unfolds the most as readers follow her developing friendship with Jason, a musical artist bound to a wheelchair by cerebral palsy. When Catherine discovers Jason's need for words, she designs communication cards for his communication book, expanding his ability to share his thoughts and feelings. She also helps Jason experience what it feels like to run. Her profound empathy likely has its roots in her own family, whose life revolves around her brother David's challenges with autism.
David hears sounds more acutely, takes things more literally, and borrows words from others since he doesn't have his own. David doesn't learn from watching other people, so he struggles with social cues that others often read and use to adjust behavior. For him, Catherine composes a Rule Book, and many of these rules inspire the titles for the story's chapters, like "Pantless brothers are not my problem" (p. 167). Confused and simply wanting a normal life, Catherine wonders how David's outside can look so normal and his inside be so broken: "Like an apple, red perfect on the outside, but mushy brown at the first bite" (p. 110).
Jason, too, feels broken — incomplete. Catherine, who understands what he means, teaches him to believe he's not: "Sometimes, I don't feel whole either.... I feel like I'm ripping in half. One half wanting to run away and be a regular person with my friends, but my other half is scared to leave David because he can't make it on his own" (p. 118-119). Pulled between the regular world of school and friends and David's world where none of the same things matter, Catherine realizes she doesn't belong completely in either. As she crosses borders to discover her identity, she learns the value of sharing and honesty and of simple moments shared. She learns that what the body looks like has nothing to do with how well the brain works. Just as she overcomes her fear of snakes by drawing them over and over again — discovering their perfect, tiny, silvery scales — she makes us look over and over again at disabilities so that we uncover the curves, the shadows, and the beautiful parts.
Catherine's experiences with her brother David invite readers to see from the perspective of another. With its realistic conflict, this story presents the humiliation, confusion, alienation, and love experienced by siblings of children with disabilities. The book also helps readers understand the challenges faced by people with autism and mobility impairment — key features of good inclusion literature.
Another book with these key features is Out of My Mind by Sharon Draper (Atheneum Books, 2010). The book's protagonist, 11-year-old Melody, has a photographic memory, absorbing and remembering words in an endless data record. She can also hear colors and smell images when music is played. With this liquid gift of words and a painted musical sound track playing background to her life, one might envision a writer, a dancer, or an artist, but Melody has never spoken a word nor navigated a step. She says Humpty Dumpty has more balance.
Afflicted with spastic bilateral quadriplegia, also known as cerebral palsy, Melody is confined to a wheelchair. Embarrassed by her uncontrollable drooling and the "tornado spastic dance" (p. 191) of her uncooperative body, Melody wishes for whispered girl gossip, after-school phone calls, party or sleepover invitations, and the coordination to have attitude. Instead, she feels trapped like a goldfish. Although the disability limits her body, it does not limit her mind. As Melody's mother claims, "A person is so much more than the name of a diagnosis on a chart" (p. 23), a fact Melody proves when she enters an inclusion program at her school and gets assigned a mobility assistant. Her aide, Catherine, also defends Melody by saying, "What your body looks like has nothing to do with how well your brain works!" (p. 152).
Almost like Eliza Dolittle in "My Fair Lady," Melody wonders if she can bend people's perception of her personality by untangling her complicated thoughts with words. Her words need a voice, a voice she finally acquires with an assistive communication device called the Medi-Talker. Melody names her device, Elvira, after her favorite song. With Elvira, Melody gives words to her thoughts and proves she can be quite snarky. To Claire and Molly, two especially insensitive 5th-grade girls to whom it never occurred that Melody had thoughts in her head, Melody says, "We all have disabilities. What's yours?" (p. 168). When Melody earns a place on the quiz bowl team, her neighbor Mrs. V agrees to coach her. Although Melody trains like an Olympic athlete, even Mr. Dimming, the team's adviser, seems less than enthusiastic about Melody's obvious acumen, making her place on the team less than certain. Even with Elvira, Melody experiences the lurid sound of silence.
In Melody, Draper creates a character who is round and dynamic — a strong role model for girls. By the book's end and through all the obstacles she has had to endure, Melody sees her special needs classmates through new eyes; to her, they are powerful examples of human potential. Melody also learns she is quite normal, if normal means that all 5th graders have a rocky time with peer relationships, never quite sure if they're cool enough; and if homework, parents, clothes, underarm odor, and struggling between "wanting to play with toys and wanting to be grown up all at the same time" (p. 293) are challenges for most tweens. She's not even sure she has all the pieces to the puzzle called adolescence, another typical feeling for this age group.
While this book has some issues with contrived plot conventions and mere caricatures of teachers, it artfully characterizes Melody and is worthy of the Schneider Family Book Award, which honors an author or illustrator for a book that embodies an artistic expression of the disability experience for child and adolescent audiences. Out of My Mind qualifies because it realistically portrays human nature and the assumption that those with physical disabilities are somehow mentally disabled as well. Draper triggers enough emotional reactions to inspire children to question their own actions around their classmates and to evaluate their own prejudices. With characters like Mrs. V, Catherine, Rose, Mr. Dimming, Molly, and Claire, tweens can locate themselves on the continuum and decide where they want to stand when it comes to ally behavior and whether they choose to contribute to someone's feeling included or less than.
With updates to the Individuals with Disabilities Education Act (IDEA), inclusion classrooms are more often the contemporary norm. This calls for a democratic English language arts curriculum that reflects the experiences and history of all students, including those representing a range of exceptionalities — like Christopher, David, Jason, and Melody — who might not be so different from everyone else after all and who might teach us all to see through different eyes. Despite its power to present challenges, a difference is not a defect, and we should all be able to wear our differences without shame.
References
Andrews S. (1998). Inclusion literature: A resource listing. ALAN Review, 25 (3), 28–30.
All articles published in Phi Delta Kappan are protected by copyright. For permission to use or reproduce Kappan articles, please e-mail kappan@pdkintl.org.