The Inspiring Story of Two Teachers, One Big Idea, and the School That Beat the Odds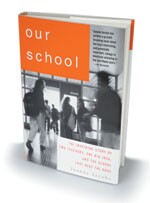 As a San Jose Mercury News columnist who covered education for more than 20 years, Jacobs grew weary of teachers and administrators in low-income neighborhoods blaming their schools' failures on students, parents, and each other. So in 2001, she quit her job to get an extended, up-close look at what she saw as a glimmer of hope in a bleak educational landscape: startup charter schools.
Chronicling the second year at Downtown College Preparatory, a San Jose charter whose students come primarily from poor and working-class Mexican immigrant families, Jacobs thankfully avoids many of the pitfalls common to narratives about teachers and schools in urban settings. Despite the book's rah-rah subtitle, what unfolds within its pages is far more nuanced and complex.
The school's principal and executive director, both former secondary teachers whose aim is to prepare low achievers to succeed in college, serve as Jacobs' protagonists, but they aren't portrayed as miracle workers, and the story is never theirs alone. Indeed, some of the book's most affecting scenes take place in classrooms, where the author displays a keen eye for meaningful teacher-student interaction and an ear for how adolescents really talk.
Jacobs weaves in a discussion of some of the debates surrounding the charter movement, but she sidesteps what may be its most important controversy: their role in the push toward vouchers and school privatization. Still, this is an uplifting, realistic account of the grueling work involved in creating and sustaining a school designed for students that the larger system has left behind.