This post is by Nate Schwartz, Chief Research and Strategy Officer for the Tennessee Department of Education (@TNedu).
Today's post is the practitioner perspective on Monday's post: Do Teachers in Tennessee Improve Over Time?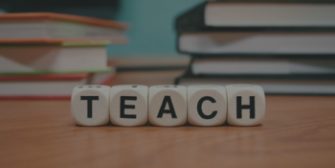 Teaching is never easy, and teachers in Tennessee have had to contend with a tremendous level of change over the past several years.
State standards have changed repeatedly, shifting first to the Common Core and then to newer state-specific standards in the span of three years. The move to align statewide assessments to the new standards and to transition to online testing has been a multi-year process with its challenging moments.
Encouragingly, across these changes and challenges, research is telling us that teachers in Tennessee have improved their craft and have improved student outcomes.
Encouraging Research Findings
This week, our partners at the Tennessee Education Research Alliance (TERA) released a brief looking at patterns in teacher learning trajectories in the state over the last decade and summarized key findings in Monday's blog post. The analyses in this brief suggest that Tennessee teachers not only embraced many of the changes but actually used the changes as an opportunity to get even better at their work.
According to the brief, teachers in Tennessee are improving faster in the current period than pre-2010. Not only that, but the average rate of teacher improvement in Tennessee in the current period exceeds that of other states and districts where similar analyses have taken place.
These changes have been the result of a lot of hard work. When the state won a major Race to the Top grant in 2011, a significant portion of the spending went toward a series of initiatives aimed directly at changing ingrained classroom practices associated with earlier waves of standards. A statewide evaluation system brought administrators into every classroom multiple times per year, armed with rubrics and a renewed call for instructional leadership. Over the course of several summers, more than 30,000 educators attended trainings led by peer coaches on managing major instructional shifts.
In TERA and Tennessee Department of Education's (TDOE)'s shared podcast, The TNth Period, Leticia Skae, a literacy coach in Metro Nashville Public Schools, nicely captures both the difficulty and the opportunity associated with these sorts of shifts. "Teachers, the majority of them, at heart they really want to master their craft. Because of that, they are going to work hard at it, no matter what new thing you give them. I'm not saying they like new initiatives, but it does keep you on your toes."
Remaining Questions for Future Research
As we move forward, the questions that the TERA brief leaves unanswered are in many ways much more interesting than those that have been considered so far. Now that we have a standard for what to expect in terms of a teacher's improvement across the course of his or her career, how do we explain the variation? According to the researchers, almost 40 percent of the variation in teacher improvement is explained by where the teacher is teaching. What is going on in the places where teachers improve fastest, and what would it take to accelerate the pace of learning even further?
We are eager to work with our partners at TERA to investigate these questions. The answer is probably not more change, at least when it comes to either standards or assessment. But the TERA brief does suggest that a sustained focus on supporting new kinds of classroom practice can lead to long-term improvements in teaching and learning.
Teachers in Tennessee continually improve over the course of their careers and have improved more in recent years. This is cause for celebration. Teachers in Tennessee can be tremendously proud of what they have achieved in recent years. And those of us in policy and administration, from the state department of education to schools, should be eager to learn more about what is driving this improvement and how we can best support teachers to continue to get better at getting better.
The opinions expressed in Urban Education Reform: Bridging Research and Practice are strictly those of the author(s) and do not reflect the opinions or endorsement of Editorial Projects in Education, or any of its publications.