Where do teachers' rights begin and end when it comes to voicing their opinions in the public square?
So many times, teachers, faculty, and public employees are hesitant to step forward and speak out on issues — political issues, election debates, candidate endorsements, education policy questions. They worry about appearing biased, and they worry about losing their jobs. I urge you not to censor yourself into silence. I urge you to step forward, and be active participants in our democracy.
I am not talking about using your classroom or public position as a bully pulpit for whatever issue you believe in. I understand scholarly distance and teaching in a way that respects others' opinions. I am talking about respectfully engaging in the public debate and the political process — particularly regarding educational policy.
Why? First, you are more knowledgeable about these issues than most people. Second, you have the constitutional right to do so. Finally, engaging as active members in our participatory democracy models what children and students need to learn and be able to do.
Public educators can certainly engage in political activity in public and on their own time — and many do. In fact, in the past few years we have seen many educators engaged in political activity. Last year, college blogger Stephanie Rivera posted a list of teacher protests in 32 of the 50 states. (http://teacherunderconstruction.com/2012/07/10/list-of-2012-u-s-teacher-protests/)
Many of the protests dealt with fiscal issues — budget cuts, teacher layoffs, wage freezes, pension cuts, and cuts to curriculum like music, art, and library services. Some focused on contract negotiations and teacher assessments. Others focused on more specific educational issues, such as class sizes and standardized tests. The audience for the demonstrations varied from legislatures to school boards to the general public. There were a wide variety and just from that listing, it appears as if public educators were working to get their opinions known.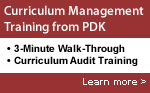 Public employees have the right to engage in political activity on issues of public concern — even those issues that relate to education. The U.S. Supreme Court has made it clear that neither "students nor teachers shed their constitutional rights to freedom of speech or expression at the schoolhouse door" (Tinker v. Des Moines Independent School District, 393 U.S. 503, 506 [1969]). The constitutional rights of public employees, including public school teachers, are protected. Educators who are employed by a private entity — private schools — do not have these protections. In some states charter schools are considered public schools, and in other states they are considered private schools, so charter school teachers' rights vary. The U.S. Supreme Court has directly ruled that teachers have the constitutionally protected right to speak publicly on issues of public concern (Pickering v. Board of Education, 391 U.S. 563 [1968]).
In addition, advocacy for a particular candidate on a ballot or taking a side on a referendum clearly are issues of public concern and therefore protected. Conversely, speech that involves a purely personal matter is not protected. Examples of such unprotected speech include personal opinions about other employees, individual work grievances, or complaints relating to an individual personnel action.
Generally, a public employer can't make employment decisions — positive or negative — based on an employee's exercise of constitutionally protected speech. For example, the Fifth Circuit Court of Appeals held that teachers' speech that was critical of the principal for not effectively implementing a school improvement plan during a meeting where the school improvement plan was discussed was a matter of public concern, therefore entitling the critical speech and the teacher to First Amendment protection (Harris v. Victoria Independent School Dist., 168 F.3d 216 [5th Cir. 1999] cert denied 528 US 1022 [1999]). Public schools can restrict an employee's speech regarding matters of public concern only if the speech would harm the school's ability to operate efficiently or inhibit the teacher's ability to perform his or her job.
Educators especially need to speak out on educational issues during policy debates at the state and federal level. More state legislatures are taking on educational policy issues directly. When school boards take on these issues, they frequently consult with school employees and other educational professionals. But state legislatures may not receive the same level of professional input and may rely instead on popular opinion and media reports. Educators can ensure that their professional perspective is heard — and they are protected by law when they do so.
Outside of School
Teachers' rights to engage in political activity are stronger when exercised outside the school. School boards can restrict teacher behavior in school or at school-sponsored activities, but they have far less authority to restrict employees outside those venues. The courts have upheld teachers' rights to support candidates or issues of their choice, display political buttons and stickers, and participate in demonstrations.
In addition, the courts have generally upheld the right of teachers to run for and hold public office. If the time and activities associated with running for or holding public office interfere with the performance of teaching duties, then the school board may require the teacher to take a leave of absence, but only if such were required for any other time-consuming activity. In addition, the courts have found that holding certain political offices — being a school board member in the employing school district, for example — present a conflict of interest and therefore the district can require the individual to choose between the two positions.
Public employees' rights to expression are stronger if the expression occurs outside of school time and off school property. When expression occurs in the school or at school-sponsored events, the right to expression gets balanced against the school's responsibility to educate students without substantial disruption, the prohibition against using public resources for personal expression, and the concern that the individual will appear to be representing the school on the particular issue.
Political Speech at School
The more complicated issue concerns political speech at school. Common sense and case law dictate that public educators should be more cautious in expressing their own views when they are in an instructional setting or in the presence of students at school-sponsored activities. Teachers may discuss political issues and candidates in a nonpartisan manner in the classroom if that's appropriate for the class and curriculum. They may not make unrelated campaign speeches in the classroom or otherwise take advantage of their position of authority over a captive audience to promote their own political views.
The district's or state's ability to regulate employee speech while in school or at school-sponsored activities can be thought of as part of the district's ability to control what goes on in the classroom. The U.S. Supreme Court in Hazelwood School District v. Kuhlmeier (484 U.S. 260 [1988]) and cases that have followed that decision lay out the school district's authority to regulate employee and student speech within the curriculum and classroom for "legitimate pedagogical reasons." The legitimate pedagogical reason for curtailing employee speech is usually stated as a concern about disrupting the normal school process, appropriating district resources (time), or compromising the district's ability to remain politically neutral if students believe the employee represents the views of the district. The bottom line is that the district or the state can regulate employee speech during school hours or at school-sponsored activities to protect their own interests in instruction and political neutrality.
Protecting the School From Disruption
Even where a teacher's expression involves a matter of public concern, the employee may still be disciplined if the school district reasonably believes the speech would significantly undermine the teacher's ability to perform his or her duties, disrupt the school's normal operation, undermine supervisory authority, or destroy working relationships (Connick v. Meyers, 461 U.S. 138 [1983]). For example, a court upheld the dismissal of a teacher who wrote and circulated a letter to fellow teachers objecting to a delay in receiving summer pay and encouraging teachers to stage a sick-out during the week of final exams. The court ruled that any First Amendment interest inherent in the letter was outweighed by the employer's interest in having teachers abide by reasonable policies adopted to control sick leave and maintain morale and effective operation of the schools (Stroman v. Colleton County School District, 981 F.2d 152 [4th Cir. 1992]).
Appropriating Public Resources for Personal Expression
Public employees may not use state resources to support their own political activity. School employees cannot use public funds or other resources such as district equipment or supplies to promote a political measure or candidate. For example, using the district's printer to make fliers for a political candidate would be an inappropriate use of public resources even if the employee provided the paper.
Similarly, campaigning during work time is an inappropriate use of district resources. But people are allowed to share their political opinions in casual conversations throughout the workday and may engage in politicking during the day when they're not directly engaged in their work activities. A number of courts have held that school districts or the state may restrict gathering petition signatures or distributing political literature during instructional time, but they may not restrict such political speech during noninstructional times in nonstudent contact settings, such as during duty-free periods in faculty break rooms and lounges.
Representing the District
The school itself must maintain political neutrality. Thus teachers or administrators who are acting on behalf of the school must also maintain political neutrality. In Garcetti v. Ceballos (126 U.S. 1951 [2006]), the U.S. Supreme Court held that when public employees make statements pursuant to their official duties, they don't have First Amendment protection. If teachers are speaking on behalf of the district, they must represent the district's views. In the context of public education, teachers deliver the curriculum for a school district. Their speech within this curriculum is what they have been hired to do. As such, the district can control speech during the delivery of the curriculum.
This was the thinking the court used in Mayer v. Monroe County School (474 F.3d 477 [7th Cir. 2007] cert. denied 552 U.S. 823 [2007]). Deborah Mayer was a probationary elementary teacher who wasn't given an additional teaching contract. She believed the district made its decision because of her political expressions. During a classroom current events discussion she had expressed her political views on the military intervention in Iraq. The district had told her that she could teach about the controversy regarding the Iraq war, but she had to keep her personal opinions out of the discussion. The court supported the school district in finding that teacher speech within the classroom, as part of the curriculum, can be controlled by the school district.
There is a difference of opinion about whether school employees can wear political buttons during instructional time or during school-sponsored activities. Speech through a button is not really the same as speech that is part of delivering the curriculum. Some districts have allowed this form of advocacy; others don't. But where a ban has been challenged the rule restricting the speech has been upheld.
In September 2008, the New York City School District enacted a regulation that prohibited teachers from wearing campaign buttons during the school day and at school-sponsored events. The policy stated: While on duty or in contact with students, all school personnel shall maintain a posture of complete neutrality with respect to all candidates. Accordingly, while on duty or in contact with students, school personnel may not wear buttons, pins, articles of clothing, or any other items advocating a candidate, candidates, slate of candidates, or political organization/committee. (Weingarten v. Bd. of Education [680 F.Supp. 2d 595 (S.D.N.Y. 2010)] at 597) The rationale for the regulation as explained by New York City School Chancellor Joel Klein:
"[w]hen teachers wear political paraphernalia in schools, they may improperly influence children and impinge on the rights of students to learn in an environment free of partisan political influence.... Partisan political activity by staff in the presence of students... sends the message that the view expressed carries the support of the school system" (Id. at 598).
The United Federation of Teachers filed suit to overturn this regulation; the court upheld the ban.
Earlier in California, the San Diego school district prohibited teachers from wearing political campaign buttons at work during work hours regardless of whether it was during instructional time or during student noncontact times. The teachers' union challenged the ban (California Teachers Association v. Governing Board of San Diego Unified School District [45 Cal. App. 4th 1383, 53 Cal. Rptr. 2d 474 (1996)]. The California Court of Appeals began with the Supreme Court's notion in Hazelwood v. Kuhlmeier (484 U.S. 260 [1988]) that schools have greater authority to regulate speech that the public could perceive as bearing the school's imprimatur than they do when regulating personal expression. The California court concluded that public school teachers, at least when teaching, act with the imprimatur of the school district and the school or the state could restrict an employee's political expression in the classroom (53 Cal.Rptr2d at 480).
Teaching Political or Controversial Topics in Class
Teachers face particular challenges when they are teaching about political or controversial topics in class. Those discussions require them to navigate the difficult line between providing information and advocating for a particular view. More important, teachers must ensure that they are delivering the curriculum without indoctrinating students with their own political beliefs.
Diana Hess outlines the importance of teaching students how to participate in discussions of controversial issues as part of supporting students as they develop into active members of our participatory democracy. She studies the practice of teachers who are doing this well (and some not so well), and how their students experience and learn from the discussions (Hess, 2009). Her findings show that teachers need to create a classroom climate in which students are encouraged to form and support their own views and to engage thoughtfully and to respect opinions different from their own. Hess shows that some very effective high school teachers share their views and some do not (Hess, 2011). Teachers cannot let their own advocacy interfere with their obligation to teach students about political issues in a way that makes clear to students (and the community) that they are not trying to influence the content of their students' views.
Conclusion
So, what do we have after all of this? Generally, a public employer can't make employment decisions (either positive or negative) as a result of an employee's exercise of the constitutionally protected right to free speech. This does not mean public educators are free to say or write anything anywhere they wish. Rather, the courts attempt to balance the rights of the educator against harm to the school. Public educators' speech can't disrupt the school, appropriate school resources, or appear to represent the opinion of the school. But clearly public educators can speak out publicly — during noninstructional time — on issues of public concern.
Here's my take on all of this: Public educators are in the best position to influence public policy about public education. Ignoring that opportunity is a mistake. Educators offer a professional view on the effect of proposed policies. Beware of and respect the parameters that you should work within but don't allow those boundaries to censor you into silence. Every educator can both honor the law and make their views known to local school boards and state and national elected officials. The country and its children need to hear your voices in these important debates.
References
Hess D. (2009). Controversy in the classroom: The democratic power of discussion. New York, NY: Routledge. Search Google Scholar
Hess D. (2011). Discussions that drive democracy. Educational Leadership, 69 (1), 69–73. Search Google Scholar
All articles published in Phi Delta Kappan are protected by copyright. For permission to use or reproduce Kappan articles, please e-mail kappan@pdkintl.org.