The local role in the governance of public education continues to be a hotly debated issue around the world. Most school systems have some kind of local governance structure that sits between individual schools and national or state governments. In theory, districts or regions are key to making an education system work by providing appropriate local adaptation and direction, as well as a forum for citizen input. But the role of these bodies is frequently called into question and, in some places, this middle tier has been largely eliminated. Local districts are seen as adding bureaucracy but not value. Low voter turnout in local elections feeds this cynicism. Should local governance of schools exist and, if it does, what should be its role and powers? There are many models from which to choose. Sometimes, as in most states in Australia, the middle tier is made up of regional units of the state ministry of education, which continues to be the policy maker, funder, employer of all staff, and owner of all buildings. Some countries, such as France or many developing nations, make virtually all decisions of any consequence centrally.
Another model, used in many European and Asian countries, gives elected municipal governments a role in delivering education, often including hiring staff and looking after facilities. Countries vary quite a bit in how much authority local districts will have, and local authority can be quite different for different areas of education, usually with more influence over programs than financing.
Then there are hybrid approaches. In the Netherlands, some schools are governed by municipalities and others are grouped together based on a common orientation such as religion or pedagogical approach. In that system, many individual schools are governed independently, but most (and an increasing proportion) are part of a network or district of some kind. In England, individual schools have a great deal of control over their staffing and budgets. The role of local authorities (municipalities) in education has been dramatically reduced, but the system is now struggling with other ways of networking or linking its 20,000 schools, especially its many small primary schools.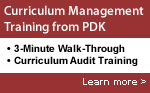 Canada and the United States have another form — specially organized local authorities called school districts that are governed by elected officials. In both countries, districts are controlled by state or provincial legislation and, in theory, are subordinate to state governments. But the political reality can be that districts may have enough political muscle to shape state actions to a considerable degree. This is particularly the case in the United States given its long tradition and strong commitment to local control.
Not only do the powers of these local authorities vary, but so do their numbers. For example, the Canadian province of Ontario and the state of Illinois have about the same population, and Ontario is much larger in area. Yet Ontario has 72 school districts; Illinois, more than 850.
When I was a senior civil servant in Canada, ministers regularly asked me why we didn't just get rid of school boards — especially when the boards opposed a government initiative. The British government vastly diminished the role of local government in education because it felt local authorities were an obstruction to improvement, a view supported by many school leaders. Other countries also have experimented with changes, such as decentralization in Sweden about a decade ago. In the United States, large urban boards have been a particular subject of criticism; in some cities, boards appointed by mayors have replaced elected school boards. Evidence of the value of that strategy is far from conclusive.
Eliminating the middle tier may solve one problem while creating others. How will large numbers of schools, many of them small, be able to progress without supports of various kinds? How can national policy be implemented if there are many delivery units, many of which lack the capacity to support improvement? Recent improvements in education in Ontario would not have been possible without active support and, indeed, much leadership from local districts. Moreover, districts can also be sources of positive energy and innovation. In many countries, outstanding local districts are ahead of national practice.
In Ontario, almost everything done at the provincial level was borrowed from practice in one or more school districts. Further, most theories of democracy would suggest that having checks and balances in any political system is important. Local governance of education can act as a useful countermeasure to central government policies that may be badly conceived or badly implemented. What one level sees as resistance to change may be seen by the other level as standing up for important principles.
Recently, I spent some time working with school leaders in Denmark and Norway, both of which are grappling with this problem of middle-tier governance. Denmark and Norway each have about 5 million people. Each country has education results that are quite good. But each is also interested in further improvement and in reducing achievement gaps among various population groups. In each country, municipalities play a significant role in delivering education. Norway has more than 400 municipalities, many of them very small, and another group of counties — larger units — that have responsibility for secondary schools. Denmark has about 100 municipalities but also has a long history of "free schools" and a strong private school sector that operate outside municipal control. Both countries have important traditions of local autonomy and resistance to the idea that policy should be determined at the center or that all parts of the country should necessarily be moving in similar directions. At the same time, national leaders in both countries — while accepting the importance of local governance — are grappling with how to generate system improvement; they recognize that some schools and municipalities may not see the importance of better outcomes for more students, or may see the goals as unrealistic, or may lack the capacity to do what is required to encourage and support improvement.
The Ontario example, among others, shows that it's possible to find a middle ground that does involve a middle tier playing an important role. The Netherlands also has been able to build considerable consensus even within a highly decentralized system. Two main elements seem important to that being in place.
First, there must be effective forums for political dialogue among the parties. The temptation to give orders is high, but effective action in large organizations requires understanding and buy-in from many actors, and that can only be built through ongoing discussion and open sharing of perspectives. This can be challenging if there are large numbers of local authorities, but in a democracy, there is really no alternative to dialogue as a way of addressing issues.
The second requirement is capacity building, not just for district leaders but also for local elected officials, so they can understand their responsibilities and their potential to contribute to strong school systems. The changing focus of local governance from traditional concerns of budget and buildings to a role in quality improvement will require new skills, and these will need to be supported and stimulated, not just hoped for.
Political systems are necessarily complex and usually difficult, but that is not a reason to give up on them. It is a reason to think more carefully about how they are organized and supported.
All articles published in Phi Delta Kappan are protected by copyright. For permission to use or reproduce Kappan articles, please e-mail kappan@pdkintl.org.