In 2004, just over half the states offered recruitment incentives, such as signing bonuses or tuition assistance, for special education teachers. Only eight states used similar incentives, including salary increases and pay bonuses, to retain special education teachers.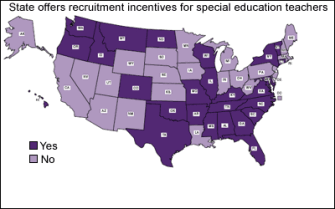 Copyright 2006 Education Week (//www.edweek.org)
To find out more about special education in the 50 states and the District of Columbia, access the Education Counts database.