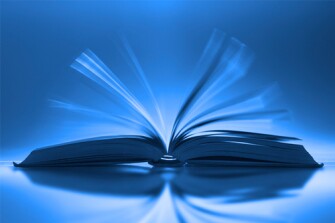 Banned Books Week is here again. Every year at the end of September, the American Library Association runs its awareness campaign about censorship in libraries and schools. And every year, school librarians and teachers use the week to highlight these books for students.
This year, though, the list of the most banned and challenged books displays one new "worrisome trend," said Deborah Caldwell-Stone, the interim director of the organization's Office for Intellectual Freedom. Six of the 11 books on the list for 2018 were banned or challenged for including LGBTQ characters or themes.
"What we're seeing is a real effort to silence voices and viewpoints from marginalized and underrepresented communities, especially LGBTQ people," she said.
Here's the full list of the top 11 most banned and challenged books from 2018:



George by Alex Gino

A Day in the Life of Marlon Bundo by Jill Twiss, illustrated by EG Keller

Captain Underpants series written and illustrated by Dav Pilkey

The Hate U Give by Angie Thomas

Drama written and illustrated by Raina Telgemeier

Thirteen Reasons Why by Jay Asher

This One Summer by Mariko Tamaki, illustrated by Jillian Tamaki

Skippyjon Jones series written and illustrated by Judy Schachner

The Absolutely True Diary of a Part-Time Indian by Sherman Alexie

This Day in June by Gayle E. Pitman, illustrated by Kristyna Litten

Two Boys Kissing by David Levithan
Under the ALA's categorization, any attempt to get a book removed from a public library or a school counts as a "challenge." Also falling under that category are attempts to take the book out of curricula, or to strike a title from a recommended reading list.
A book is listed as "banned" when these challenges succeed.
To create the list, the ALA tracks media reports and collects information from its state chapters. The organization also has an open reporting form, which librarians and others can use to anonymously report book challenges.
Still, the ALA writes that its annual lists "are only a snapshot" of all of the books that are challenged each year. "Surveys indicate that 82-97% of book challenges—documented requests to remove materials from schools or libraries—remain unreported and receive no media," the organization writes.
George, the number one book on the list this year, is the story of a 4th grader who comes out as transgender. It's been banned, challenged, and relocated on the basis of complaints that it encouraged children to change their bodies using hormones and clear their browser histories, described male anatomy, mentioned "dirty magazines," and included a transgender character.
"Kids lose out when books are challenged, especially transgender kids, deeply in need of seeing reflections of themselves," said Alex Gino, the book's author, in a blog post for the ALA.
Gino, who uses they/them pronouns, writes that they don't appreciate when people congratulate them on the "dubious honor" of having the No. 1 banned book, implying that challenges can have a silver lining.
"For me, censorship of my writing is both so upsetting and unsurprising that it can be hard to talk about," Gino writes. " 'Look on the bright-side' humor tends to fall flat, especially from someone who's never personally faced a major book challenge, whether as writer, librarian, teacher, or other literary defender."
Often, challengers assert that LGBTQ stories are inherently pornographic or obscene, said Caldwell-Stone. Other challengers attempt to invoke religious freedom, claiming that it is a violation of their rights for libraries and schools to hold books that counter their religious views.
"This is a misconstruction of both religious liberty and the First Amendment," Caldwell-Stone said.
The ALA has also seen an increase in pushback against library displays for Pride Month, and attempts to shut down Drag Queen Story Hour events, in which drag queens read books to children in libraries, schools, and bookstores. The story hours aim to give kids "glamorous, positive, and unabashedly queer role models," according to the network's website.
'A Challenge Can Come From Any Political Quarter'
On this year's book list, one title stands out.
Skippyjon Jones, a book series about a cat that dresses up as a chihuahua named El Skippito, came in eighth on the list. The books were challenged for depicting stereotypes of Mexican culture. In the series, Skippyjon calls himself a "bandito," speaks in a Spanish accent, and adds "o" to the end of English words.
Often, during Banned Books Week, teachers and librarians will encourage students to read books that have been frequently challenged. Some put up library displays that include the books on the list. But when it comes to Skippyjon Jones, some people have reservations about actively promoting a book that they think has racist content.
"We celebrate banned books," said Dolores Inés Casillas, an associate professor in the department of Chicana and Chicano studies at the University of California, Santa Barbara. "Part of me feels like, this isn't a book that should be celebrated."
Casillas, who has written a critical review of Skippyjon Jones, said that it teaches negative stereotypes about Mexicans to young children. The series' author, Judy Schachner, is not of Mexican descent.
The Skippyjon character is reminiscent of Frito Bandito, Casillas said, an old cartoon mascot for Fritos chips who spoke in an exaggerated Mexican accent and wore stereotypical clothing. The spelling of words in the book also encourages readers to mock a Spanish accent, she said.
Casillas thinks that parents should challenge Skippyjon Jones, and question why it's included in classroom read alouds. "I feel very strongly that that type of book—it shouldn't be read to children," she said.
In response to her series' placement on the list, Schachner, wrote, "This is us America. We live together, love together, laugh together, and read together. No one should tell ... any child that they can't read the books they love."
It's not unusual that a book would be challenged on claims that it's racist, said Caldwell-Stone, of the ALA. She cited objections to Tin Tin in the Congo, for its depiction of Congolese people, as an example.
"A challenge can come from any political quarter—left, right, red, blue," Caldwell-Stone said. "There's an opportunity for everyone to be offended by some book, or some library material."
The list of banned books isn't an "endorsement" from the ALA, said Caldwell-Stone. But the organization does provide a list of display ideas for librarians to showcase banned books during this week.
Teaching students that they can defend their First Amendment rights by exercising them is an important part of the conversation around censorship, Caldwell-Stone said. "When you start making exceptions to the rule, when you start saying that there's one exception to your First Amendment right, we erode those rights," she said. "And we need those rights more than ever today."
Still, said Caldwell-Stone, teachers can use their discretion when deciding what to introduce to students. "I would not say that you read a banned book simply because it's a banned book—you read it because there's a purpose behind it," she said.
Image: Getty
A version of this news article first appeared in the Teaching Now blog.