This fall, millions of 5-year-olds donned backpacks full of school supplies for the first time as they headed off to kindergarten. Depending on where they live, however, these children are having widely divergent experiences, with some attending full-day kindergarten and others offered only half-day classes. And yet the new national English/language arts and math standards they are expected to meet are exactly the same.
Under the Common Core State Standards, kindergartners will be challenged by new and higher expectations. Forty-six states and the District of Columbia have signed up for the common core (one of those states, Minnesota, adopted only the ELA standards). Will teachers be able to help their kindergarten pupils reach the common goals when those children are only attending for half a school day? Or might the instruction needed to meet the standards be pushed to before- or after-school programs or prekindergarten programs, as a recent report from the National Association for the Education of Young Children cautioned?
Children enrolled in half-day kindergarten receive less instructional time, likely experience a narrowed curriculum, have less time for experimentation and exploration, and enjoy fewer opportunities for play. Many states and school districts already require a 90-minute uninterrupted reading block in elementary schools. It's likely that others may choose to adopt the 90-minute reading policy because of the demands of the common core. Focusing on early reading and language development is important, but in half-day kindergarten—which rarely lasts longer than three hours a day—that reading block would leave only about 90 minutes each day for deep learning in mathematics, science, social studies, and the arts, not to mention time for physical activity and socializing, which are so important to kindergartners' development.
In half-day programs, will state standards for other subjects play second fiddle to the common core?"
How many American children are in half-day kindergarten? It's nearly impossible to know because states are not required to keep track, and decisions about kindergarten have been left to local districts in most places. When school districts do choose to provide a full day of kindergarten, it is vulnerable to funding cuts because in most states it is not required by law.
According to an analysis by the Children's Defense Fund, only 10 states and the District of Columbia require that districts provide full-day kindergarten for all children. Some states require only a half-day. Six states have no kindergarten requirement at all, although most districts still offer at least half-day kindergarten. Thirteen states allow districts to charge parents for part of a full day of kindergarten.
Even before the arrival of the common core, many experts have advocated full-day kindergarten, arguing that children who attend it are more prepared for later learning in school, post higher academic achievement in later grades, and display more advanced social, emotional, and behavioral development, which also helps them learn in later grades.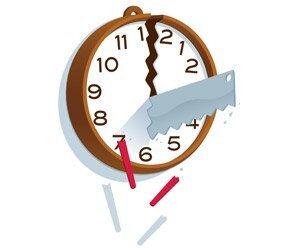 A half-day allows less time for teachers to include inquiry-led instruction, child-centered play, exploration and hands-on activities—all important learning opportunities. Additionally, kindergartners in half-day programs have less time to be with teachers who know how to help them develop and practice social-emotional skills, such as understanding feelings, managing emotions, regulating behavior, and developing empathy. While the common core only directs what should be taught in reading and math and not how it should be taught, teachers in half-day programs may feel the need to resort to more direct instruction rather than employ strategies that match how young children best learn.
In Pennsylvania, for example, according to the state's science standards, kindergartners are supposed to begin learning about similarities and differences between living things. One example of an activity for this standard is to observe the growth of a living thing—a frog, perhaps—and document it through drawings and writings. In half-day programs, will state standards for other subjects play second fiddle to the common core? Will kids miss out on lessons such as this for additional instruction in reading and math? Teachers can and should select informational texts on science-related topics to use during reading lessons. This is actually a requirement of the common-core reading standards. But reading about a frog's life cycle is very different from actively observing, discussing, and explaining it. Children need both. Teachers may find it challenging to fit both into a three-hour day.
A teacher from the South Huntington district in New York illustrated the problem in a letter to the school board when it was considering cutting full-day kindergarten despite the common core: "So there will be no time for calendar, morning message (I can't even begin to tell you how many skills are developed through this activity), playing, singing, character education, socializing, fine motor skills, art, painting, cutting, handwriting, learning how to work as a group, telling stories, sharing their favorite things, listening to more than one story a day, technology, fitness breaks, using their imaginations, making new friends at recess, exploring their kindergarten classroom through activities like workstations, etc."
Some districts are making or discussing making the shift from half-day to full-day kindergarten because of the new standards. School districts across Connecticut provide examples. In an article in the Suffield Patch, an online publication, the Suffield, Conn., superintendent of schools, Karen Baldwin, said there isn't enough time in a half-day to implement the common core. And according to an article in the Hartford Courant, the superintendent of the Wethersfield, Conn., public schools, Thomas Y. McDowell, said of the common core: "The bottom line is we cannot deliver our present-day kindergarten curriculum in a half-day model." In another article from Connecticut, Bethel Associate Superintendent Janice Jordan said a full day of kindergarten allows for the time needed to support the new standards and to have appropriate time for play.
I'm happy to see that change is afoot in some districts. But states must act as well to keep full-day kindergarten off the chopping block in districts when budgets are slim. The common-core standards provide a clear, consistent, and challenging framework for what children should know and be able to do in math and reading. To help children reach the high expectations and have a well-rounded kindergarten experience, states should fund a full day of kindergarten and require school districts to provide it.
A version of this article appeared in the December 05, 2012 edition of Education Week as The Half-Day Kindergarten/Common-Core Mismatch