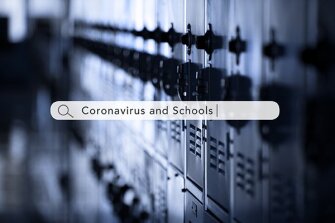 For the most up-to-date information, see our detailed coverage of each state's closures.
These are the states that have shut down all schools to help slow the spread of coronavirus.
In addition, the District of Columbia (public), Puerto Rico (public), American Samoa (public & private), Northern Marianas (public), U.S. Virgin Islands (public), Guam (public & private), Bureau of Indian Education (public), Department of Defense Education Activity (public) have closed their schools.
Education Week is tracking school closures related to coronavirus with downloadable data.
See our full coverage of the coronavirus and its impact on schools.
Note: Nebraska has been removed from this list. The state's commissioner of education has recommended that schools not return this academic year, but has not ordered it.
Image credit: halbergman/E+/Getty