Earlier this year, I opened up my blog to students and parents from my community. This resulted in a marvelous series of student voices. The following is a post from the parent of one of my students. More information here.
---
Guest Post By Jeffrey Higa
For many students of color, "Why write," becomes, "Why write about myself?" For students from ethnic cultural backgrounds, English composition can become merely another academic exercise. Like an algebra problem set, composition has no relation to their home or community. This alienation is intensified by an educational system that traditionally does not recognize the student's cultural existence. Recently, in teaching a group of Native-American students, I learned what we teach may not be as important as where we teach.
I volunteered to teach an outreach course at the Gila River Indian Reservation in Arizona. I was installed in a bare-walled classroom and spent the first two weeks reviewing the classic composition text. We discussed how to write about character and people. In their first assignment, I asked them to write about a hero they were familiar with.
I received many essays that discussed Jason, or Athena, or one of the Greek heroes but not one essay that discussed a hero from their own Native-American culture. Mystified, I asked why they decided to write about the ancient Greeks. I learned that the Greek myths had been the focus of their literature education. They had learned little else.
My first task was to undo that training. I abandoned the text and scoured the libraries for Native-American writers. With a truckload of books, I returned with a list of Native-American writers and artists and had the students pick and research someone who interested them. We explored different Native-American writers and illustrators for the rest of the semester.
In the next assignment, I could see that although the students had begun to incorporate some of their reading into their writing, they were still not writing from their lives, families, or communities. I still had not accessed those areas which make writing a personal investment.
One day I asked the students what they wanted to do. "Cancel class," they said. I suggested we "leave school" instead and visit the Casa Grande Ruins, a prehistoric Indian community and museum. They agreed and we took our pens and paper to the ruins and meditated and wrote the entire afternoon. I asked them to write an essay on anything they wanted, but to reference the ruins somehow.
The essays I received were markedly different from their previous work. Finally, the students were writing about issues that were important to them. A couple of students wrote about how a decade had passed since they had last been to the ruins, and what changes they had witnessed in their community since then. Many students wrote imaginative essays, speculating on the lives of their ancient ancestors. A few wrote about how they had never been to the ruins, and what Native-American history meant to them.
Afterward, we wrote in a variety of settings: in a tourist souvenir shop; on a mesa, after a short hike; a favorite shady spot in the desert; at an entrance to a small cave. Through this intense investigation of place, we integrated essays on their feelings and thoughts. Writing became a means of expressing their environment rather than merely recording. The students used metaphors which reflected the landscape around them, and also their culture and teenage lives.
Writing outside the classroom helped them to see beyond the walls of the academy. They learned to use language to explore their identities not only as students but as creators, not only as Americans but as Indians.
---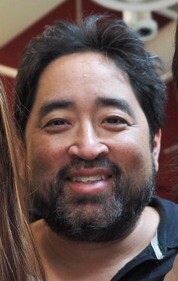 Jeffrey Higa is a fiction writer and humorist living in Honolulu, Hawaii. He is delighted to find out that he is bilingual now that Hawaiian pidgin (Hawaii Creole English) is a recognized language. More of his writing can be found at www.jeffhiga.com.
The opinions expressed in The Intersection: Culture and Race in Schools are strictly those of the author(s) and do not reflect the opinions or endorsement of Editorial Projects in Education, or any of its publications.