On April 12, 2018, Rashon Nelson and Donte Robinson were arrested after standing in a Philidelphia Starbucks for two minutes.
This was incredibly problematic and the public has understandably called for boycotts and shared their frustration of the ridiculous reminder that, for many people of color (particularly Black people, particularly Black men), their existence can be seen as a threat in public spaces.
Starbucks responded by having officials offer to meet with and apologize to the two men, calling the actions "reprehensible," and announcing they would close all their stores down for an afternoon to help train their employees on racial bias.
Starbucks has had an... interesting relationship with race in the past (their #RaceTogether campaign drew my concerns), and their place in the gentrification of communities of color is often discussed. Still, I found hope in their response. While it in no way makes up for the egregious actions taken that day, it showed a level of thoughtfulness that has not always existed in large organizations.
Of course, the bigger truth is that the effects of systemic oppression swirl in much more than just our coffee cups. There are plenty of spaces in which racial bias rears its ugly head, including in schools where disciplinary actions disproportionately affect students of color (including in Hawai'i). As I read about the incident at Starbucks, it raised a few points schools could learn from:
1. It's important to own your mistakes and create space to listen. When observations of racial bias or profiling occur in schools, others can easily turn and blame those making the observations as "overly sensitive" or "stirring up trouble." They can also be quick to call out that their intention was not to do or say something racist. While that may not have been the intention, the actual impact is an important matter to consider and ultimately needs to be addressed before healing and growth can occur.
2. Dedicating time, resources, and space to have these discussions is important (because they're difficult!). It's easy to get caught up in the multiple things we need to do and discuss in our schools and feel like we just don't have time to discuss these issues. Or, we assume it can be handled by reading an article or sharing a general statement like, "Racism is wrong." These issues are incredibly nuanced and bring up a lot of difficult emotions. We're all struggling with racism and its effects, and doing that work is difficult and requires the proper focus and energy to be devoted to it.

3. Get training from sources that have done this work before. Starbucks is asking, among others, Bryan Stevenson of the Equal Justice Initiative, Sherrilyn Ifill of the NAACP Legal Defense and Education Fund and former U.S. Attorney General Eric Holder to help create their training. By investing their resources and allowing folks who are heavily versed in this kind of work to take the lead, Starbucks shows a willingness to trust and listen to communities oppressed by the system. Schools should similarly ensure that these discussions are led by people who have trained on these difficult topics and have experiences working in and with folks from traditionally oppressed communities.
So, yes, there are some commendable things happening at Starbucks, and I'm interested to see where they go and hope other organizations (like our schools) learn from them.
I also hope Starbucks and anyone else doing this work takes this important point to heart: unlearning the hurtful lessons we have internalized about racism will take more than just a half-day training. It will take follow up and follow through; it will take difficult conversations and honesty. That takes trust, and trust isn't built in a day. To truly do this work, we must be actually invested in it. Taking a half-day training is a start, but it's the tip of the iceberg.
Photo courtesy of Pixabay
---
Find Christina online: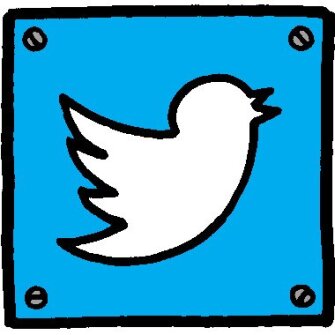 The opinions expressed in The Intersection: Culture and Race in Schools are strictly those of the author(s) and do not reflect the opinions or endorsement of Editorial Projects in Education, or any of its publications.