I haven't known how to react to many news articles this week.
Recent, continued, killings (Tyre King and Terrence Crutcher come to mind) continue to weigh heavy on my heart. Living in a world where so many of our students are more liable to die simply based on their existence is a frightening thing that many of us have normalized. These deaths are only the painful reminders of this reality that many of our students face.
Many of our students, though, admittedly not all.
In my 7th and 9th grade classrooms in Honolulu, Hawai'i, many of my students struggle to understand this reality. In one of the most ethnically diverse states (though certainly 'no racial paradise'), we have a very small Black community on island. I can't help but wonder if my students truly understand the emotional and traumatic impact these events can have on a community. I know I didn't when I was their age-- growing up in safe, beautiful, and not-particularly-diverse Orange County, California, I had very little understanding of how big the problem or what it was like to consistently be at risk simply for the color of your skin.
So, how do you deal with that? How do you teach to something that, as kids, your students have very little experiential knowledge of?


Teach your kids about bias. Many of our students still operate with the belief that as long as they don't do actively racist things they're not racist. This creates a gap in understanding about how we all have implicit biases, and those biases can lead to-- intentioned or not-- racist actions or the perpetuating of racist systems. I've shared This American Life's "The Cops See It Differently: Part 1 and Part 2," and "House Rules," and research dataalong with news articles. I also take the implicit bias test in front of them, then have them take it themselves. This allows kids to understand that these biases not only exist, but present a very real threat for many.


Share the voices of those living in these communities. Often, we give students data and numbers, without humanizing what is actually happening. Helping them understand means letting those who are facing the issue speak for themselves. Not simply the story told (and often distorted by) the media, but the actual words. The sixth graders at our school are reading All-AmericanBoys, and I used Colin Kaepernick's protest of the national anthem as an assignment to not only teach Logos/Ethos/Pathos, but also to begin discussing how the media can distort peaceful protest or assign false motives ("Why is he protesting that the lyrics are racist?" "That's not what he said." "...Oh."). Reading first-person accounts gives students the chance experience something through the lens of those who are facing oppression. Ensuring we impart the importance of humanizing and interacting with actual narratives from oppressed communities is essential to bridging the empathy gap.


Make cultural connections. At the end of To Kill a Mockingbird, my students and I read about the Massie trial, a similar case of racial injustice that occurred in Honolulu. Helping students see how injustices have affected their communities can also help build their understanding of how other communities struggle. Of course, it's important to note that we don't want to create the false standard that I have to have suffered something in order to believe or validate the suffering of another, but allowing students to understand struggle they or their families may have faced can help build some perspective.
Overall, part of our job is to create windows for students to see beyond their own community and experiences to the larger world. This can mean beautiful things, but it also means showing them that the problems and injustices of the world aren't just something they read on the internet. This is real, and we all need to understand and work against it.
---
Find Christina online: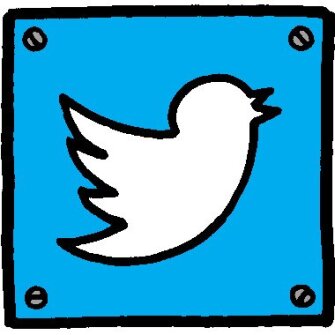 The opinions expressed in The Intersection: Culture and Race in Schools are strictly those of the author(s) and do not reflect the opinions or endorsement of Editorial Projects in Education, or any of its publications.